We are guided by the five ACTC presidents who form our Board of Directors.
Current Members
Read more about each in the biographies below.
Paul Pribbenow, President, Augsburg University
Fayneese Miller, President, Hamline University
Brian C. Rosenberg, President, Macalester College
ReBecca Koenig Roloff, President, St. Catherine University
Julie Sullivan, President, University of St. Thomas
Paul C. Pribbenow, PhD | Augsburg University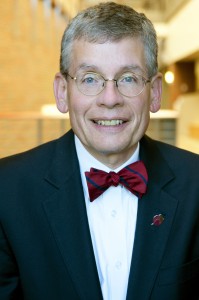 Paul Pribbenow, the 10th president of Augsburg University, a private liberal arts institution associated with the Evangelical Lutheran Church in America (ELCA) and located in Minneapolis, is recognized as one of the country's most engaging commentators and teachers on ethics, philanthropy and American public life.
Before coming to Augsburg University in 2006, Pribbenow served as president of Rockford College in Rockford, Ill. He also has served as research fellow for the Center of Inquiry in the Liberal Arts at Wabash College (Indiana); dean for College Advancement and secretary of the Board of Trustees at Wabash College; vice president of the School of the Art Institute of Chicago; and associate dean of the Divinity School of the University of Chicago.
Pribbenow holds a BA (1978) from Luther College (Iowa), and an MA (1979) and PhD (1993) in social ethics from the University of Chicago.  He received the Distinguished Service Award at Luther College in 2008.
Pribbenow serves on the Board of Directors of the National Association of Independent Colleges and Universities and on the National Campus Compact Board of Directors.  Locally, he serves on the Minnesota Private College Council Board, Pillsbury United Communities Board, and the Oslo Center US Foundation Board of Directors.  He is chair of the VocalEssence Board of Directors and the Central Corridor Anchor Partnership.
Pribbenow received the William Burke Award for Presidential Leadership in Experiential Education from the National Society for Experiential Education (NSSE) in 2012.  He also was named a McCormick Presidential Civic Leader Fellow for 2003-04 and for 2005-06.
Pribbenow is the author of numerous articles on the professions, ethics, and not-for-profit management. He publishes a bi-monthly e-mail newsletter titled "Notes for the Reflective Practitioner."
Pribbenow lives in Minneapolis with his wife, Abigail Crampton Pribbenow and their two children, Thomas and Maya.
Fayneese Miller, PhD | Hamline University
Dr. Fayneese Miller officially became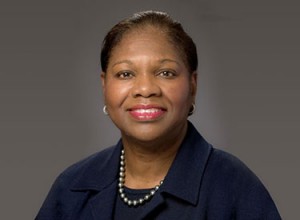 the 20th president of Hamline University on July 1, 2015. She is the first African American president in the history of Hamline and the university's second female president.
The former dean of the College of Education and Social Services and professor of leadership and developmental sciences at the University of Vermont, Dr. Miller brings 30 years of academic and higher education leadership experience to her role at Hamline. She was the first coordinator of education studies and the founding chairman of ethnic studies at Brown University, where she served on the faculty for 20 years and, for nearly 10 years, as dean of the College of Education and Social Services at the University of Vermont.
Dr. Miller is a social psychologist who specializes in the psychosocial development of adolescents, with a focus on socio-political and identity development. She has authored or co-authored seven books or monographs, more than a dozen book chapters, and an extensive number of journal articles, research reports, and conference presentations. She has conducted studies for the Rhode Island Family Court on school-based truancy courts and the Rhode Island Supreme Court on race and gender bias in the courts. She has been an invited lecturer at institutions throughout the U.S. and in Saudi Arabia, Thailand, China, Australia, and the United Kingdom. She has also been a visiting scholar at the University of Cape Town in South Africa. She currently serves as special advisor to the chairman of the board at the University of Business and Technology in Jedda, Saudi Arabia.
Dr. Miller holds a PhD and an MS from Texas Christian University in experimental psychology, and a BA in psychology from Hampton University. Her post-doctoral work in applied social psychology was completed at Yale University.
Brian C. Rosenberg, PhD | Macalester College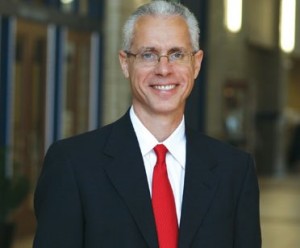 Brian C. Rosenberg, the sixteenth president of Macalester College, began his tenure at the college in August 2003.
Rosenberg is active nationally, serving as chair of the board of the Associated Colleges of the Midwest and as a member of the Leadership Circle of the Presidents' Climate Commitment, the Council on Foreign Relations' Higher Education Working Group, the Presidents' Trust of the Association of American Colleges and Universities, and the Presidents' Advisory Board of the Bonner Foundation. He is a past chair of the American Council on Education's Commission on International Initiatives and of the Presidents' Council of Project Pericles.
Within Minnesota, Rosenberg is a member of the Itasca Project, an alliance of more than 50 leaders drawn from the private, government, and social sectors with the goal of improving economic competitiveness and quality of life within the state.  He is the sole representative from a private college and one of only three college presidents on Itasca.  He is a past member of the board of trustees of the St. Paul Academy and Summit School, a K-12 college preparatory day school.
Rosenberg champions the liberal arts college in the United States: "The liberal arts model rests on a belief in the transformative power of ideas, the necessity of collaborative action for the common good, and the importance of individual self-determination." He has been quoted in the press on a variety of issues including higher education access and quality, tuition costs, and college rankings. He also writes about education on his Huffington Post blog and in The Chronicle of Higher Education.
Prior to becoming president, Rosenberg was dean of the faculty and an English professor at Lawrence University in Appleton, Wisconsin. Rosenberg served as an English professor and chair of the English department at Allegheny College in Meadville, Pennsylvania, from 1983 to 1998.
A Charles Dickens scholar, he has written numerous articles on the Victorian author and other subjects as well as two books: Mary Lee Settle's Beulah Quintet: The Price of Freedom and Little Dorrit's Shadows: Character and Contradiction in Dickens. Rosenberg served as a trustee of the Dickens Society from 2000 to 2004.
A native of New York City, he received a BA from Cornell University and an MA and a PhD in English from Columbia University.
ReBecca Koenig Roloff, MBA | St. Catherine University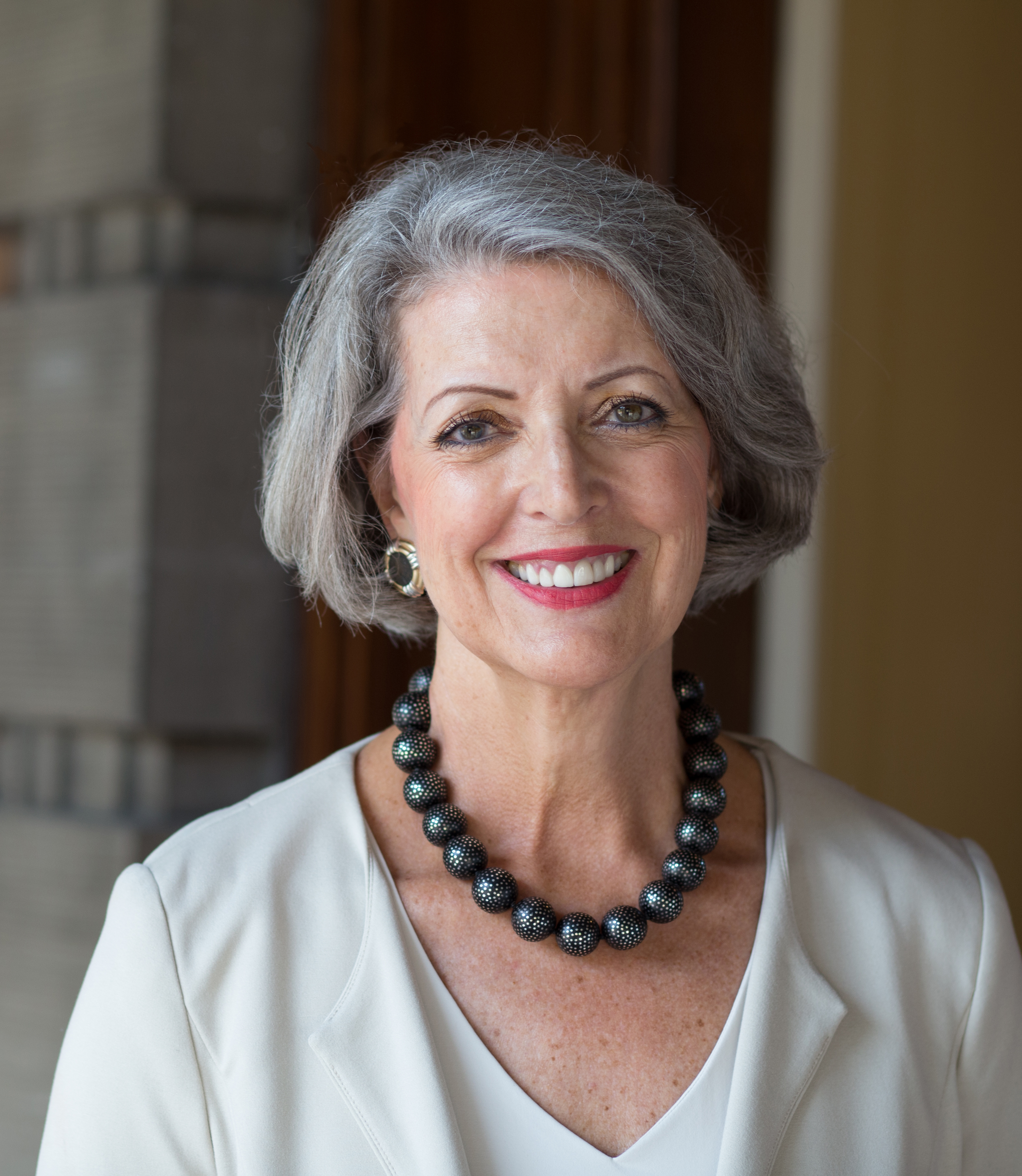 Becky Roloff is the 11th President of St. Catherine University. A North Dakota native, Roloff is a 1976 graduate of St. Kate's, chaired the University's board (1991–1995) and has been an active alumna. She also earned an MBA with Distinction from the Harvard Business School.
During a distinguished career in the private and nonprofit sectors, she has demonstrated extraordinary leadership, commitment to inclusion and ability to achieve financial stability through fundraising, while at the same time serving the community.
She has been recognized as a caring and results-oriented leader who works with people, not over them, to achieve success for the organization she is leading. She was featured on the cover of Business Week as one of the nation's "Fast Track Kids" early in her career and has been profiled in numerous national and regional publications.
She came to St. Catherine from the YWCA of Minneapolis, where she served as President and Chief Executive Officer for 11 years and was responsible for leading the organization with a mission to eliminate racism, and empower women and girls. Under her leadership, the YWCA Minneapolis successfully completed a capital campaign, grew its revenue substantially and significantly increased the diversity of its board of directors.
Formerly, she was a senior vice president and a member of the senior leadership team at American Express Financial Advisors (now Ameriprise), held leadership positions at Pillsbury Company (both in Minneapolis) and was a grain merchant for Cargill in Texas. She has served on the boards of C.H. Robinson Worldwide, Inc., the Minneapolis Downtown Council Executive Committee and Allina Health.
Her leadership has been recognized with national and community accolades, including the New York City YWCA Academy of Women Achiever's Award, the Archdiocese of St. Paul and Minneapolis Leading With Spirit Award, the Twin Cities Business Outstanding Corporate Director Award and St. Catherine's Outstanding Alumnae and Alexandrine Awards.
Active in the community, Becky currently serves as a trustee for the Charles and Ellora Ellis Educational Foundation and is a member of Women Corporate Directors. She also chaired the boards of The Blake School and The Children's Theatre Company and is the recent past president of the International Women's Forum of Minnesota and the Minnesota Women's Economic Roundtable.
She enjoys reading, needlepoint, playing the piano, cooking and travel. She published her first children's book in 1996 and completed her eighth triathlon in 2016.
Julie Sullivan, PhD | University of St. Thomas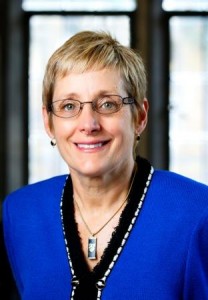 Dr. Julie Sullivan became the first layperson and the first woman to serve as president of the University of St. Thomas in Minnesota on July 1, 2013.
Sullivan, 56, came to St. Thomas from the University of San Diego, where she was executive vice president and provost since 2005. She previously taught or was an administrator at the University of California, San Diego, the University of North Carolina at Chapel Hill and the University of Oklahoma.
Sullivan is an internationally known scholar and educator in accounting and taxation. Her research and teaching have focused on issues related to accounting and financial reporting to shareholders and global tax planning. She has held numerous professional leadership positions in organizations such as the American Accounting Association and is a past member of the editorial boards of four internationally known tax and accounting journals. She also serves on several public and private company, as well as non-profit, boards.
A native of Florida, Sullivan has three degrees from the University of Florida, including her Ph.D. in business administration.
She and her husband, Robert, have four children and three grandchildren. He is founding dean of the Rady School of Management at the University of California, San Diego.