Monday, April 28 | 7:00 p.m. | Hamline University
Giddens Learning Center 100E
Poet Paisley Rekdal will give a public reading at Hamline on Monday, April 28th at 7:00 p.m. The event will be held in Giddens Learning Center room 100E, and is free and open to the public.
About Paisley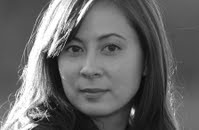 Rekdal grew up in Seattle, Washington, the daughter of a Chinese American mother and a Norwegian father. She earned a BA from the University of Washington, an MA from the University of Toronto Centre for Medieval Studies, and an MFA from the University of Michigan, Ann Arbor. She is the author of the poetry collections A Crash of Rhinos, Six Girls Without Pants, and The Invention of the Kaleidoscope, as well as the book of essays The Night My Mother Met Bruce Lee: Observations on Not Fitting In.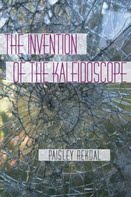 In reviewing The Invention of the Kaleidoscope for Barn Owl Review, Jay Robinson observed that it's "the razor's edge that always accompanies eros that makes the poems of Paisley Rekdal fresh, intense and ultimately irresistible." Rekdal's work grapples with issues of race, sexuality, myth, and identity while often referencing contemporary culture.
Rekdal has been honored with a National Endowment of the Arts Fellowship, a Pushcart Prize, a Village Voice Writers on the Verge Award, and a Fulbright Fellowship to South Korea. Her work has been included in numerous anthologies, includingLegitimate Dangers: American Poets of the New Century (2006) and the 2010 Pushcart Prize Anthology. Rekdal teaches at the University of Utah. In April 2013, Rekdal was a featured writer on Harriet.
Learn more about Paisley online.
Location & Parking Info
The reading will be held in the Giddens Learning Center, room 100E. View a campus map.
Paid visitor parking is available in the Anderson Center underground ramp. Street parking is also available east and south of campus.