Friday, April 11, 2014 | 3:30-7:30 p.m.
Augsburg College
The ACTC Women's Studies Undergraduate Conference is Friday, April 11 at Augsburg College.
Event schedule
3:30-4:00 Welcome
4:00-5:00 Session 1
5:15-6:15 Session 2
6:15-7:30 Dinner & Speaker
About the Speaker
Richa Nagar is the author of Playing With Fire: Feminist Thought and Activism Through Seven Lives in India, as well as Professor of Gender, Women and Sexuality Studies at the University of Minnesota.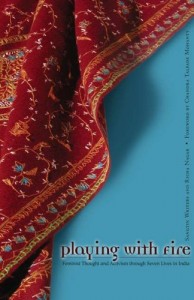 More Information
Augsburg campus map & parking directions.
For more information, contact a member of the Women's Studies Committee.