2013-14 Visiting Writers in Residence
Kate Moses | Aimee Nezhukumatathil | Ghassan Zaqtan & Fady Joudah | Ben Stroud | Paisley Rekdal
Ghassan Zaqtan & Fady Joudah: March 3, 2014
Ghassan Zaqtan is perhaps the most important Palestinian poet writing today. Poet, novelist, playwright and editor, he has been a major influence on young poets. His first collection in English, Like a Straw Bird It Follows Me is shortlisted for the prestigious Griffin International Poetry Prize in 2013. His works have been translated into several languages, including French, Italian, Turkish, and Norwegian. He lives in Ramallah.
Fady Joudah is a Palestinian American physician, poet and translator. His poetry has received the Yale Younger Poets prize in 2007. His translations of Mahmoud Darwish's poetry have earned him a PEN award in 2010, and a Banipal prize from the Society of Authors in the UK in 2008. His work on Zaqtan's poetry is shortlisted for the Griffin International Poetry prize.
Ben Stroud: March 6, 2014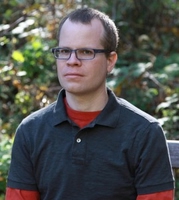 Ben Stroud's story collection Byzantium was published by Graywolf in July. The collection won the 2012 Bread Loaf Writers' Conference Bakeless Fiction Prize and was selected as aPublisher's Weekly Best Summer Book for 2013.
Ben's stories have appeared in Harper's Magazine, One Story, Electric Literature, Boston Review, and The American Scholar, among other places, and have been anthologized in New Stories from the South and Best American Mystery Stories.
Paisley Rekdal: April 28, 2014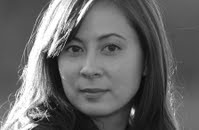 Rekdal grew up in Seattle, Washington, the daughter of a Chinese American mother and a Norwegian father. She earned a BA from the University of Washington, an MA from the University of Toronto Centre for Medieval Studies, and an MFA from the University of Michigan, Ann Arbor. She is the author of the poetry collections A Crash of Rhinos, Six Girls Without Pants, and The Invention of the Kaleidoscope, as well as the book of essays The Night My Mother Met Bruce Lee: Observations on Not Fitting In.
Kate Moses, October 2013
Kate has worked as an editor at Berkeley's acclaimed North Point Press and as literary director of Intersection for the Arts in San Francisco. In 1997 she teamed up with journalist Camille Peri to found Salon.com's popular daily website Mothers Who Think, which in turn inspired the nationally bestselling, American Book Award-winning anthology Mothers Who Think: Tales of Real-Life Parenthood and Because I Said So: 33 Mothers Write About Children, Sex, Men, Aging, Faith, Race & Themselves.
Aimee Nezhukumatathil: October 14, 2013
 Aimee is the author of three poetry collections: 
LUCKY FISH
, winner of the gold medal in Poetry from the Independent Publisher Book Awards and the Eric Hoffer Grand Prize for Independent Books; 
AT THE DRIVE-IN VOLCANO
, winner of the Balcones Prize; and 
MIRACLE FRUIT
, winner of the Tupelo Press Prize, ForeWord Magazine's Book of the Year Award, the Global Filipino Award and a finalist for The Glasgow Prize and the Asian American Literary Award. Her first chapbook, 
FISHBONE
, won the Snail's Pace Press Prize.
2012-13 Visiting Writers in Residence
Wendy Call | Randall Mann | Brenda Miller | Jude Nutter | Cheryl Strayed
Wendy Call: October 2012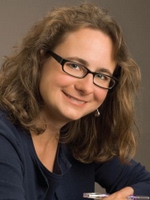 Hosted by Augsburg College. Learn more about Wendy at www.wendycall.com.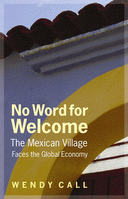 Wendy Call's narrative nonfiction book No Word for Welcome: The Mexican Village Faces the Global Economy (Nebraska, 2011) won Grub Street's National Book Prize for Nonfiction. She is co-editor of Telling True Stories: A Nonfiction Writers' Guide (Penguin, 2007). She is currently working on an essay collection and translating work by a Zapotec-Mexican poet with support from 4Culture, the Jack Straw Foundation, and the K2 Family Foundation. She is a recent Writer in Residence at Cornell College, Harborview Medical Center, New College of Florida, and the North Cascades National Park. She lives and works in Seattle.
Randall Mann: March 12th, 2013 | 7 PM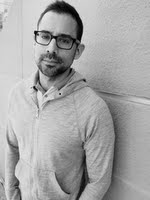 Hosted by Macalester. Learn more about Randall online here or follow him on Twitter (@randallmannpoet).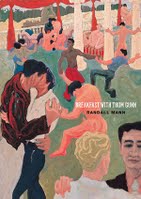 Randall Mann is the author of two collections of poetry, Breakfast with Thom Gunn (University of Chicago, 2009), shortlisted for the Lambda Literary Award, and Complaint in the Garden (Zoo, 2004), winner of the Kenyon Review Prize. A third collection, Straight Razor, is forthcoming from Persea Books in 2013. His poems and prose have appeared in The Washington Post, The Paris Review, The New Republic, Poetry, and The Kenyon Review. He lives in San Francisco.
Brenda Miller: April 22nd, 2013 | 7 PM

Hosted by Hamline. Learn more about Brenda at www.brendamillerwriter.com.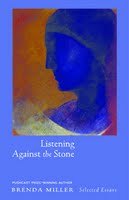 Brenda Miller is the author of Listening Against the Stone (SkinnerHouse Books), Blessing of the Animals (EWU Press),Season of the Body (Sarabande Books, 2002), and co-author of Tell It Slant: Writing and Shaping Creative Nonfiction (McGraw-Hill). Her work has received six Pushcart Prizes and has been published in numerous journals. She is a Professor of English at Western Washington University and serves as Editor-in-Chief of the Bellingham Review. Her latest book, The Pen and the Bell: Mindful Writing in a Busy World, co-authored with poet Holly J. Hughes, was released in 2012 from Skinner House Books.
Jude Nutter: November 2012
I Wish I Had a Heart Like Yours, Walt Whitman cover photoHosted by St. Kate's. Visit Jude online: http://judenutter.net.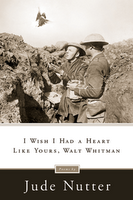 Jude Nutter was born in England and grew up in Germany. She has received several poetry fellowships, including the National Science Foundation's Writers and Artists Program in Antarctica. Salmon Poetry (Ireland) published her first collection, Pictures of the Afterlife, in 2002. The Curator of Silence, her second collection, won the U. of Notre Dame Press's Ernest Sandeen Prize and the 2007 Minnesota Book Award in poetry. A third collection, I Wish I Had a Heart Like Yours, Walt Whitman (University of Notre Dame Press), was awarded a 2010 Minnesota Book Award and voted Poetry Book of the Year by ForeWord Reviews.
Cheryl Strayed: October 2012
Hosted by St. Thomas. Learn more about Cheryl at www.cherylstrayed.com.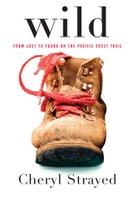 Cheryl Strayed is the author of three books: the New York Times bestseller and Oprah Book Club 2.0 pick, Wild: From Lost to Found on the Pacific Crest Trail, a memoir (Knopf, 2012); Tiny Beautiful Things, a selection of her "Dear Sugar" columns from TheRumpus.net (Vintage); and Torch, a novel (Houghton Mifflin). In addition, Wild has been optioned for film by Reese Witherspoon's production company, Pacific Standard.
2011-12 Visiting Writers in Residence
Roger Bonair-Agard | Toi Derricotte | Jill Alexander Essbaum | Benjamin Percy | Eléna Rivera
<h3>Roger Bonair-Agard: March 2012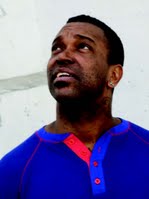 Hosted by Hamline. Visit Roger's blog or speaker website for more information.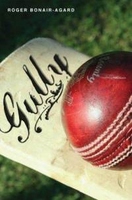 Roger Bonair-Agard is a veteran of the spoken-word scene and a two-time National Poetry Slam Champion. He is the author of Tarnish and Masquerade (Cypher Books) and co-author of Burning Down the House (Soft Skull Press). His most recent book of poems is GULLY (Cypher Books, Peepal Treet Press). Roger moved to the United States from his native Trinidad and Tobago in 1987. Roger has appeared three times on HBO's Def Poetry Jam. He has also been Adjunct Professor in the Creative Writing Department at Fordham University. Currently Roger is writer-in-residence with Vision Into Art and poet-in-residence with Young Chicago Authors.
Toi Derricotte: March 2012
Hosted by Macalester. Learn more about Toi at http://toiderricotte.com.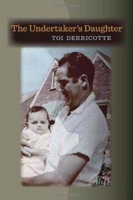 Toi Derricotte's new book, The Undertaker's Daughter, was released by the University of Pittsburgh Press in 2011. Her previous books are Tender, winner of the 1998 Paterson Poetry Prize; Captivity; Natural Birth; and The Empress of the Death House. The Black Notebooks, her literary memoir (W.W. Norton), was a New York Times Notable Book of the Year. With Cornelius Eady, she co-founded Cave Canem Foundation. She is a Professor of English at the University of Pittsburgh. She has been awarded fellowships from the National Endowment for the Arts, the Rockefeller Foundation, and the Guggenheim Foundation.
Jill Alexander Essbaum: November 2011
Hosted by Augsburg. Visit Jill's website to learn more.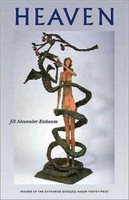 Jill Alexander Essbaum is the author of six books of poems, including Heaven, which won the 1999 Bakeless Prize, and Oh Forbidden, a collection of sonnets. Her poetry, which is both spiritual and erotic, manages wordplay, puns, and dark humor in a constellation of mythic voices. Her work has appeared in Poetry and The Christian Century. In 2003 she was awarded an NEA grant in literature. She currently teaches writing at the University of California-Riverside.
Benjamin Percy: September 2011
Hosted by St. Thomas. Visit Benjamin's website at www.benjaminpercy.com.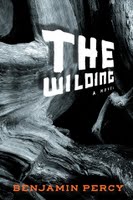 Benjamin Percy is the author of two novels, Red Moon and The Wilding, as well as two books of short fiction, Refresh, Refresh and The Language of Elk. His fiction and nonfiction have been read on National Public Radio and published by Esquire, GQ, Men's Journal, Outside, The Wall Street Journal, and The Paris Review. His honors include the Whiting Writers' Award, the Pushcart Prize, the Plimpton Prize, and inclusion in Best American Short Stories and Best American Comics. He teaches in the MFA program at Iowa State University.
Eléna Rivera: October 2011
Hosted by St. Kate's. Visit Eléna's website at www.elenarivera.net.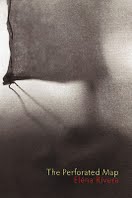 Eléna Rivera was born in Mexico City and spent her childhood in Paris, France. She is the author of The Perforated Map; Remembrance of Things Plastic; Mistakes, Accidents and the Want of Liberty, and translator of Secret of Breath, poems by Isabelle Baladine Howald. Awarded a 2010 National Endowment for the Arts Literature Fellowship in Translation, she won the 2010 Robert Fagles prize for her translation of The Rest of the Voyage by Bernard Noël, which will be published by Graywolf Press in November 2011.
2010-11 Visiting Writers in Residence
John Jodzio | Alex Lemon | Bruce Machart | Julie Schumacher | Brent Spencer | W.D. Wetherell
John Jodzio: April 2011
Hosted by Hamline. Visit John's website at www.johnjodzio.net.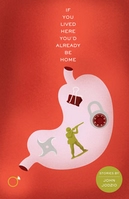 John Jodzio is a winner of the Loft-McKnight Fellowship. His stories have appeared in One Story, Opium, Tampa Review, Minnesota Monthly, and a number of other places, both print and online. He's won a Minnesota Magazine fiction prize and both the Opium 500 Word Memoir competition and the Opium Fiction Prize. Jodzio received grant fun ding from the Jerome Foundation, Minnesota State Arts Board, and Springboard for the Arts' Community Supported Art Project. His short story collection If You Lived Here, You'd Already Be Home was recently published by Replacement Press. He lives in Minneapolis.
Alex Lemon: October 2010
Hosted by Macalester. Visit Alex online at www.alexlemon.com.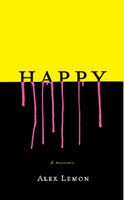 Alex Lemon is the author of Happy: A Memoir; the poetry collections Mosquito, Hallelujah Blackout, and Fancy Beasts; and the chapbook At Last Unfolding Congo. His writing has appeared in Esquire, Best American Poetry 2008, AGNI, BOMB, Gulf Coast, jubilat, Kenyon Review, New England Review, Open City, Pleiades, and Tin House, among others. He was awarded a 2005 Literature Fellowship in Poetry from the National Endowment for the Arts and a 2006 Minnesota Arts Board Grant. Lemon co-edits LUNA: A Journal of Poetry and Translation with Ray Gonzalez and frequently writes book reviews. He lives in Fort Worth, Texas and teaches at Texas Christian University.
Bruce Machart: November 2010
Hosted by St. Thomas. Visit Bruce's website at http://brucemachart.com.
Bruce Machart is the author of the novel The Wake of Forgiveness, published by Houghton Mifflin Harcourt in October 2010, and included in the Barnes & Nobel Discover Great New Writers Series. A collection of short stories entitled Men in the Making is forthcoming in 2011. His fiction has been published in some of the country's finest literary magazines, including Zoetrope: All-Story, Story, One Story, Five Points, Glimmer Train, and elsewhere. His short stories have been anthologized in Best Stories of the American West and Descant: Fifty Years. The winner of numerous awards and fellowships, Bruce is a graduate of the MFA program at The Ohio State University.
Julie Schumacher: April 2011

Hosted by St. Kate's. Visit Julie's website to learn more.
Julie Schumacher was born in Wilmington, Delaware, the fifth of five daughters. Before becoming a writer, she worked as an ice cream store clerk (she was fired for not knowing how to make a banana split), a legal secretary, and an associate editor for medical magazines. She studied Spanish and Latin American studies, graduating from Oberlin College in 1981 and from Cornell University in 1986. Her first published story, "Reunion," written to fulfill an undergraduate writing assignment ("tell a family tale") was reprinted in The Best American Short Stories 1983. Additional stories were published in The Atlantic, MS, Minnesota Monthly, and Prize Stories 1990 and 1996: The O. Henry Awards.
Her first novel, The Body Is Water, was an ALA Notable Book of the Year and a finalist for the PEN/Hemingway Award and the Minnesota Book Award. It was published in translation in Germany, Norway, Sweden, Finland, Denmark, Israel, Greece, and Korea. Her other books include a short story collection, An Explanation for Chaos, and four books for younger readers: Black Box, The Book of One Hundred Truths, The Chain Letter, and Grass Angel. Ms. Schumacher lives in Saint Paul and is a faculty member in the Creative Writing Program and the Department of English at the University of Minnesota.
Brent Spencer: March 2011
Hosted by St. Thomas. Learn more about Brent at http://mockingbird.creighton.edu/ncw/spencer.htm.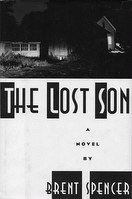 Brent Spencer is a novelist, short-story writer, and screenwriter whose published work includes the novel The Lost Son and a collection of stories, Are We Not Men?, which was chosen by the editors of The Village Voice Literary Supplement as one of the best books of the year. His memoir Rattlesnake Daddy is scheduled for release this spring. He teaches creative writing and film at Creighton University in Omaha, where he also coordinates the Film Studies Minor. Among his awards are the Wallace Stegner Fellowship from Stanford, where he was also a Jones Lecturer in Creative Writing, and the James Michener Award at the Iowa Writers' Workshop, where he earned the MFA. He has also been awarded fellowships from Yaddo, The MacDowell Colony, and The Millay Colony. His fiction, poetry, and articles have appeared in The Atlantic Monthly, The American Literary Review, Epoch, The Missouri Review, GQ, Writers Digest, and elsewhere.
W. D. Wetherell: February 2011
Hosted by Augsburg.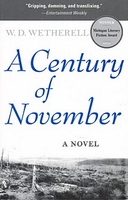 W. D. Wetherell was brought up in New York but has lived for the last thirty years in the hills of rural New Hampshire. He is the author of nineteen books, including the novels Chekhov's Sister and his most recent, A Century of November. The former was a New York Times Notable Book of 1990; the latter won the Michigan Literary Fiction Award in 2004 and has been published in France, Australia and Japan. It is currently being developed into a film by screenwriter Jay Wolpert (Pirates of the Caribbean). Additionally, Wetherell has published four collections of short stories. The most recent, Hills Like White Hills, was published in 2009.
Wetherell's awards include three O'Henry Awards, the Drue Heinz Literature Prize, two fellowships from the National Endowment for the Arts, and the National Magazine Award for fiction. In 1998, he received the Strauss Living Fellowship from the American Academy of Arts and Letters, allowing him to devote five years exclusively to his writing. Wetherell's essays on travel appear frequently in The New York Times. He often writes about fly fishing and the natural world, and his newest non-fiction book, On Admiration: Heroes, Heroines, Role Models and Mentors, was published in the autumn of 2010.